April 19, 2023
Defne Ceyhan named Goldwater Scholar!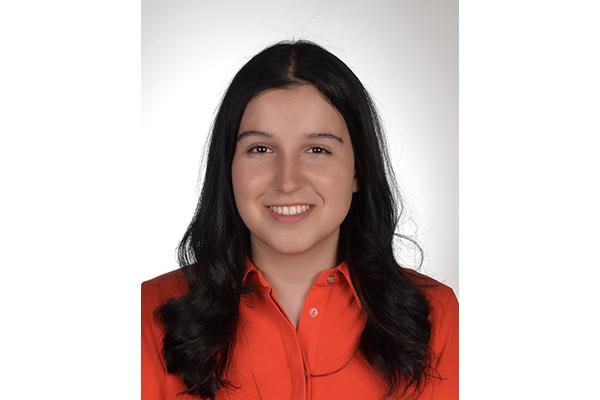 Data Analytics major Defne Ceyhan has been named a 2023 Goldwater Scholar by the Barry M. Goldwater Scholarship and Excellence in Education Foundation.
Ceyhan, a second-year honors student majoring in Data Analytics with a minor in Biology, started computational genomics research in high school working with Dr. Peter White at Nationwide Children's Hospital and has continued her research at Ohio State. Ceyhan plans to pursue a PhD in computational biology and conduct genomic research to advance the treatment of cancers and rare diseases.
Each year, the Goldwater Foundation awards up to 460 scholarships nationally to sophomores and juniors demonstrating potential for success in a research career in the sciences, engineering, or mathematics. Competitive students have a high GPA (3.8+), research experience, and intend to pursue a PhD and research career.
According to the foundation, "The Goldwater Scholarship Program, one of the oldest and most prestigious national scholarships in the natural sciences, engineering, and mathematics in the United States, seeks to identify, encourage, and financially support college sophomores and juniors who show exceptional promise of becoming this Nation's next generation of research leaders in these fields."
Congratulations, Defne!
---