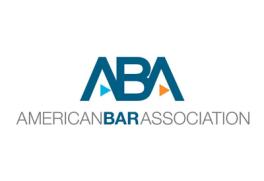 This year's DataFest challenge came from the American Bar Association (ABA). The ABA provides pro bono (i.e., free of charge) legal services across the United States via an online platform. The platform allows people who qualify (based on state-based low-income status) to post legal questions and receive legal advice from volunteer lawyers. DataFest participants analyzed data about interactions between clients and lawyers, including text of actual conversations and basic demographic information about the clients. The DataFest challenge was to identify patterns or trends in the conversations that would help the ABA advise its state partners, create resources to respond to identified patterns, and devise outreach strategies to better reach potential user populations and volunteers.
Dates: Friday, March 31st – Sunday, April 2nd
DataFest 2023 by the Numbers
131 students participated in DataFest 2023.
DataFesters came from 29 different majors...
...and 5 different colleges and schools at the University.
26 teams completed the weekend-long challenge,
analyzed over 1 million rows of data,
and created video presentations that were reviewed by 7 judges made up of faculty and analytics leaders from business and industry.
27 mentors were on hand to work with DataFest participants.
Mentors included OSU faculty, graduate students and alumni, and statistics and analytics professionals from 6 organizations.
Winning Teams
Awards were given in four categories:
Best Insight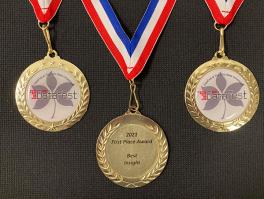 Winning team name: Abraca-Data
Brady Aneshansel
Jiayun Liang
Izzy Nekic
Andrew Shen
Deason Xu
Best Visualization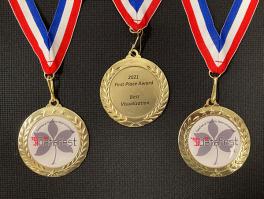 Winning team name: Data Mania
Charles Costanzo
Emily Cunningham
Alaina Rohrig
Ainsley Young
Best Use of External Data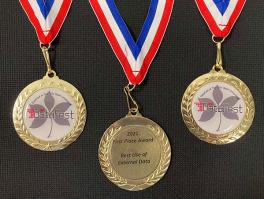 Winning team name: The Name Pending
Kayli Bell
Garrett Cassin
Anna Cheng
Jackie Cheng
Burke Mayling
Judges' Choice
Winning team name: Dr. Sinnott's Warriors
Aditya Desai
Alex Ramos
Luca Silva Celiberto
Jack Williams
Dennis Zhitenev
Judges' Choice
Winning team name: Outliers
Christina Li
Neo Yu
Han Zheng
Yuan Zou
Sitong Zhang
Finalists
Six additional teams were selected as DataFest 2023 Finalists.
Team names & members
BDDPV: Ben Kirchoff, Devon Lander, Peter Leibrandt, Donovin Natividad, Veerpal Shah
Linearly Regressing: Lauren Robinson, Emily Wiegand, Lena Zhang, Audrey Zinn
Muddy Puddle: Hoawen Chen, Lecky Chen, Grayson Gong, Delong Liu, Yitong Wu
Anonymous: Manhai Li, Ruizi Sun, Sitong Zhou
Stealthy Ninjas: Manhai Li, Ruizi Sun, Sitong Zhou
R Cubed: Luke Haymond, Medha Prakash, Hayden Wahoff
Honorable Mentions
Four teams were selected by the judges to receive an Honorable Mention.
Team names & members
Data Baes: Preksha Rao, Catherine Wu
Data Dream Team: Kevin Dong, Arthur Wang, Yibo Yang, Jimmy Zeng
Gamma Girls: Fatima Camara, Afia Fosu, Kaylyn Jiang, Alexis Mennona, Chelsey Gilchrist
Raiders of the Lost R: Matt Gust, Ubby Suligavi, Kieran Tomich