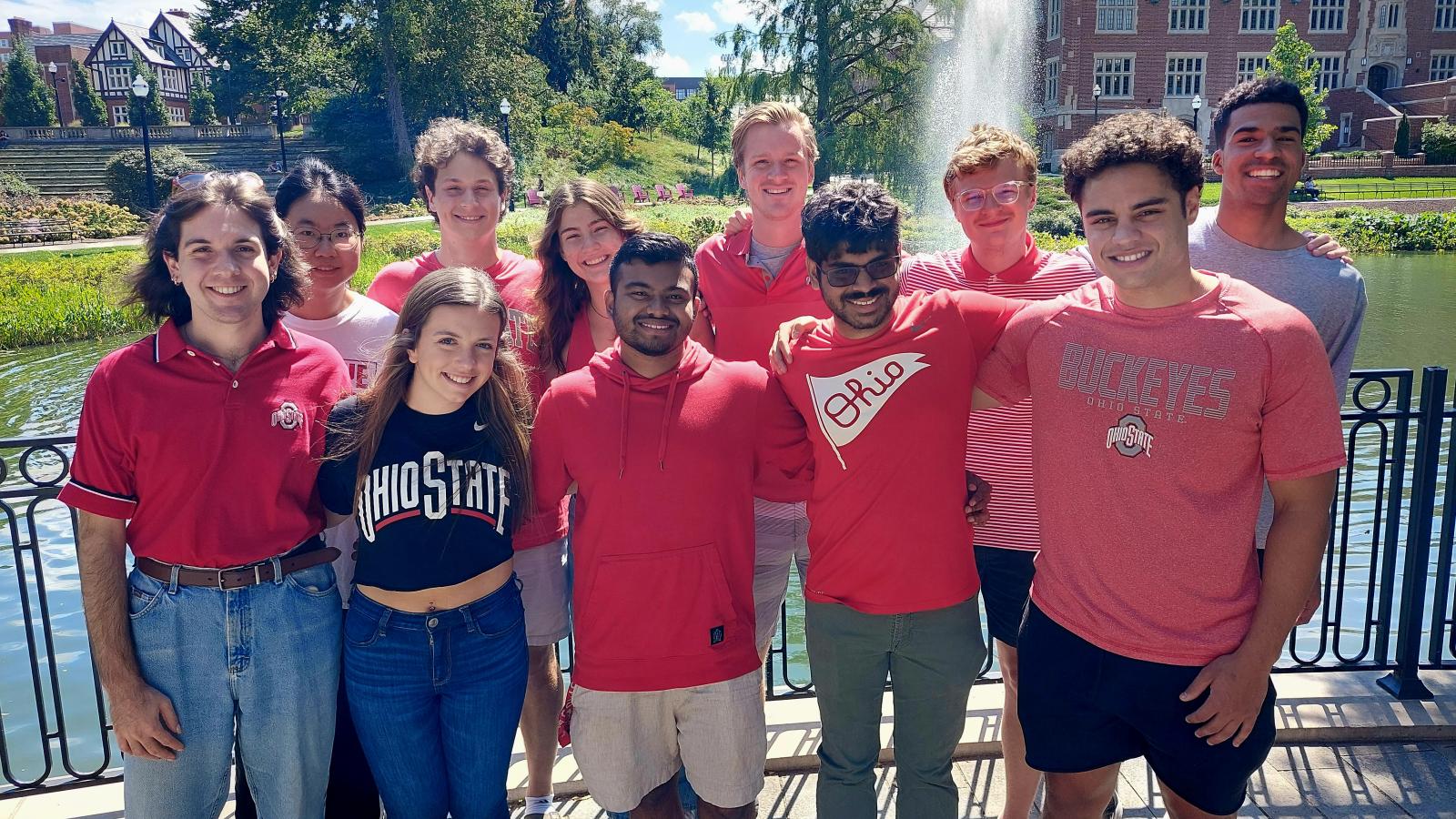 Body
Want to learn more about the Data Analytics major from students currently in the program? There's an APP for that!
Data Analytics Academic Path Peers, or DA APPs, are current students who can answer questions about life as a Data Analytics major. Ask a DA APP how they decided which specialization to pursue, why they chose a specific minor, which student organizations they recommend, how they established a work/study/life balance, or how they began their internship search. Speaking with a DA APP can help you figure out your own academic path. Plus, it's a great way to meet other DA majors and make Ohio State feel like home!
How does it work?
Scroll through the list of DA APPs to see information about their involvement, academics, and advice for new students.
Connect with your DA APP mentor.
All Data Analytics pre-majors are paired with a DA APP mentor. If you are a Data Analytics pre-major, contact your DA APP mentor when questions arise! If you do not know who your mentor is, email data-analytics@osu.edu. If you would prefer to connect with a different DA APP, submit a DA APP Connect Request and let us know who you would like to connect with!
If there is a DA APP you'd like to chat with, submit a DA APP Connect Request. You will be contacted by your DA APP within one week.
---
How do I become a DA APP?
The application for the 2022-2023 cohort of Data Analytics Academic Path Peers is now closed. Review the position requirements and expectations, and plan to submit your application during the Summer 2023 application cycle!