February 8, 2022
DataFest 2022
Image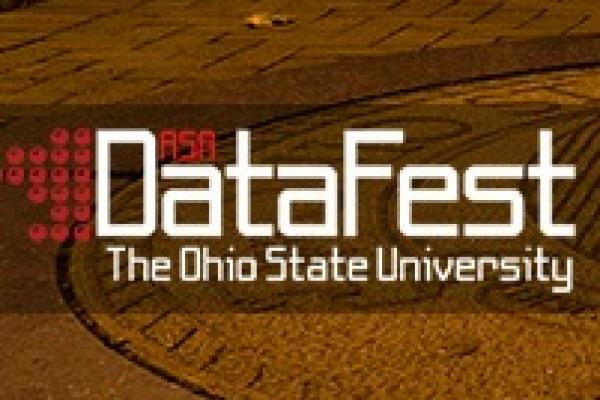 Description
Registration is now open for ASA DataFest @ OSU 2022!
When: April 1-3, 2022. Deadline for team registration is March 1st.
Where: Hybrid format; Pomerene Hall and Discord
Details: ASA DataFest @ OSU is a collaborative, weekend-long competition in which students compete in teams of 3-5 to draw insights from a dataset provided by the American Statistical Association. DataFest is the largest data analysis competition at Ohio State, and a great way for students to practice their analytics skills on a real dataset provided by a national or international company. All undergraduate students from any major are encouraged to participate. Prizes are awarded in four categories - Best Insight, Best Visualization, Best Use of External Data, and Judge's Choice. 

Follow @osudatafest on Instagram to learn more and receive event updates!

TEAM FORMATION SESSIONS
If you are a current Ohio State undergraduate students and you would like to participate in DataFest but you do not have enough team members, please attend a Team Formation Session. Team Formation sessions will be held on Zoom Wednesday, Feb 16, from 4:00-5:00pm and Friday, Feb 25, from 11:00am-Noon. During these sessions, you will be able to form a team with other individuals, or you can add an additional team member to your existing team!
Zoom link: go.osu.edu/datafestteamformation

SKILLS WORKSHOPS
There will be a series of Skills Workshops in March for DataFest participants who want to hone their skills prior to the competition. Workshops will be offered for Intro to R, Advanced R, and data visualization. There is also a list of coding and data visualization resources on the DataFest website for those seeking additional preparation. 

Questions can be directed to the DataFest organizers at DataFest@osu.edu. 

To Register: CLICK HERE to register your team by Tuesday, March 1st!
---