November 24, 2020
Data Analytics Major - Game Night
Image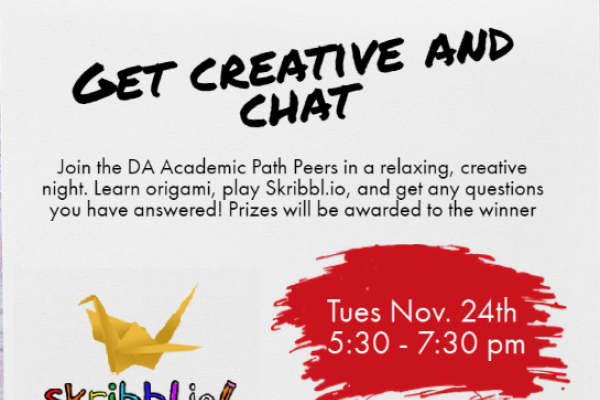 Description
Do you want a chill place to hang out, play some games (scribbl.io!) and potentially win a prize by showing off your origami skills? Join the DA APPS on Tuesday, Nov 24, between 5:30-7:30PM EST to hang out and chat with other students in the DA major!

Zoom link: https://osu.zoom.us/j/9216397828?pwd=NitCZUZIREdqQ0JpVndVeDF6VFJFQT09
Meeting ID: 921 639 7828
Password: ORIGAMI

While you are getting your game on, don't forget to ask the DA APPs questions such as:
What can I do to make sure spring semester is even better than this autumn?
What are some tools, programs, or skills I can learn during winter break to set me up for success in the DA major?
Do you have any tips for preparing for final exams?
Drop-in any time, stay as long as you want. Join us throughout the night for origami challenges - you may win a prize!
---